St. Clair College recognizes the positive impact of Experiential Learning (EL) for students, the College, employers, and the community. We are committed to the implementation of EL activities in all programs where feasible.
What is Experiential Learning?
Experiential Learning (EL) at the postsecondary level is an educational activity where students learn by doing to enhance employability, develop interpersonal skills, and transition to the workplace through College supported or facilitated experiences. There are a number of different types of EL which fall into three general categories: Work-Integrated Learning (WIL), Enterprise Learning Experience (ELE), and Capstone. The minimum requirements for a course to be tagged as "EL" are the same for each category, and include:
The experience is fundamental to student learning, with substantial time commitment and evaluation connected to the experience
The experience is meaningful and authentic with respect to the work/simulated environment, the cognitive demands, and the types of activities
A reflection component is included as part of the assessment plan
Work-Integrated Learning
Work-Integrated Learning (WIL) refers to experiential learning experiences that take place at, or under the direction of, an external industry or community partner. Different categories of WIL include those that are mandatory for completion of the program such as Clinical or Field Placements; and those that are not mandatory but provide an enhancement to the curriculum such as Co-op, Internship, and Job Shadow (Policy 1.1.18, Section 2).
Different categories of WIL include:
WIL – Clinical 
WIL – Co-op/Internship 
WIL – Job Shadowing
WIL – Placement 
Enterprise Learning Experience
Enterprise Learning Experiences (ELE) are those in which the workplace is simulated by the College. This includes instructional settings that would otherwise be deemed clinical or work placement except that the College acts as the employer. (Policy 1.1.18, Section 3).
Different categories of ELE include:
•    ELE – Performance 
•    ELE – Placement 
•    ELE – Service Learning
•    ELE – Simulation
Capstone
Capstone assessments serve as the culminating academic performance for students. The assessment activities are multifaceted and designed to assess complex performances related to the vocational learning outcomes (VLOs) of the program along with the essential employability skills (EES) (Policy 1.1.17). A Capstone course can take place either as Work-Integrated Learning (WIL), or in a classroom setting.
A summary of the different types of EL as defined by the Ministry is shown below. Note that "Experiential Learning" is the broad term used to encompass all activities, with "Work-Integrated Learning" as a specific type of EL.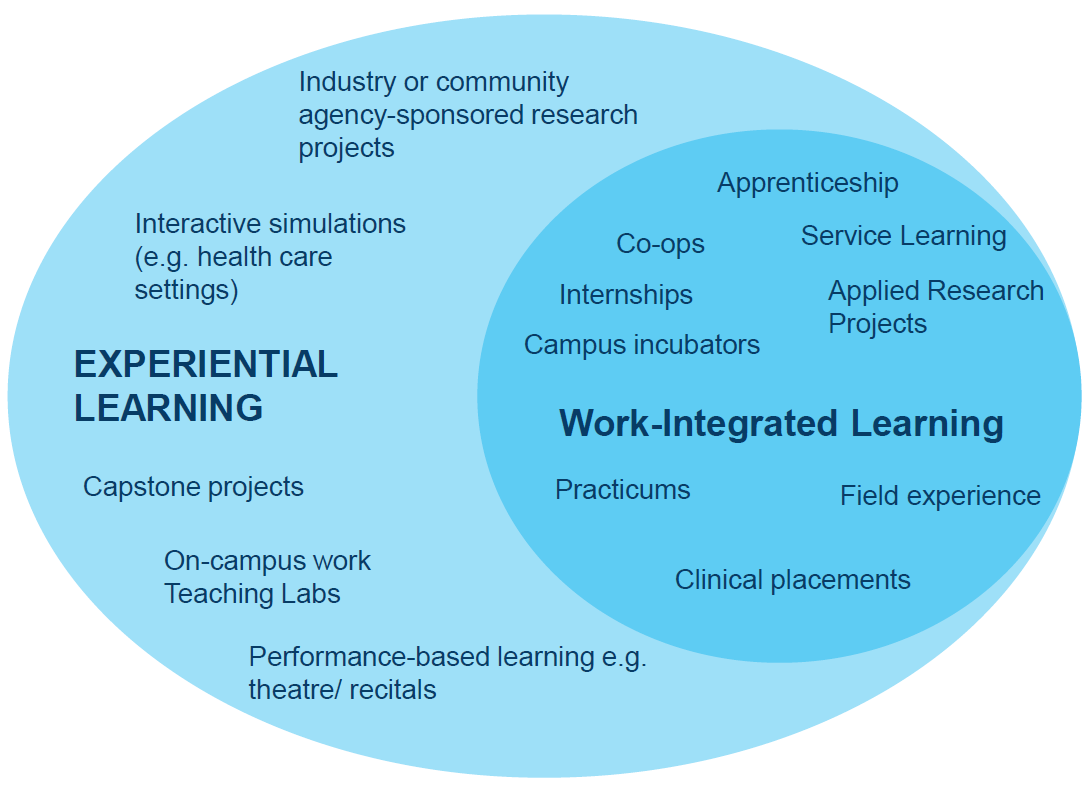 Types of Experiential Learning 
Clinical
Co-operative Education / Internship
Placement
Apprenticeship
Applied Research
Service Learning
Interactive Simulation
Performance
Capstone
---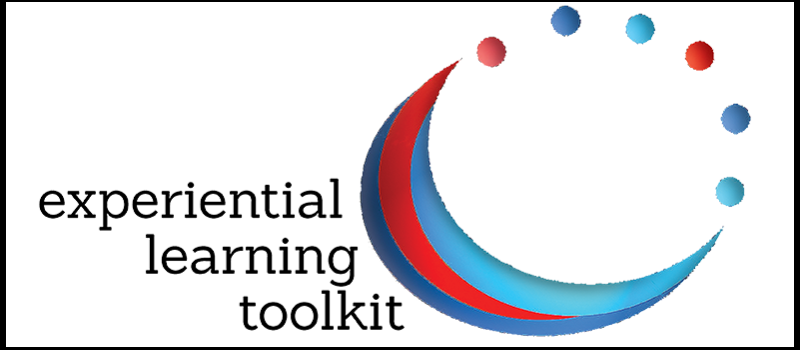 Experiential Learning Toolkit
Check out this EL Toolkit from our colleagues at Niagara College.