Centre for Academic Excellence and Quality Assurance
Welcome to the Centre for Academic Excellence and Quality Assurance (CAE) at St. Clair College. We align our services and supports with the College's vision of Excellence in All We Do and maintain strong brand recognition domestically and internationally.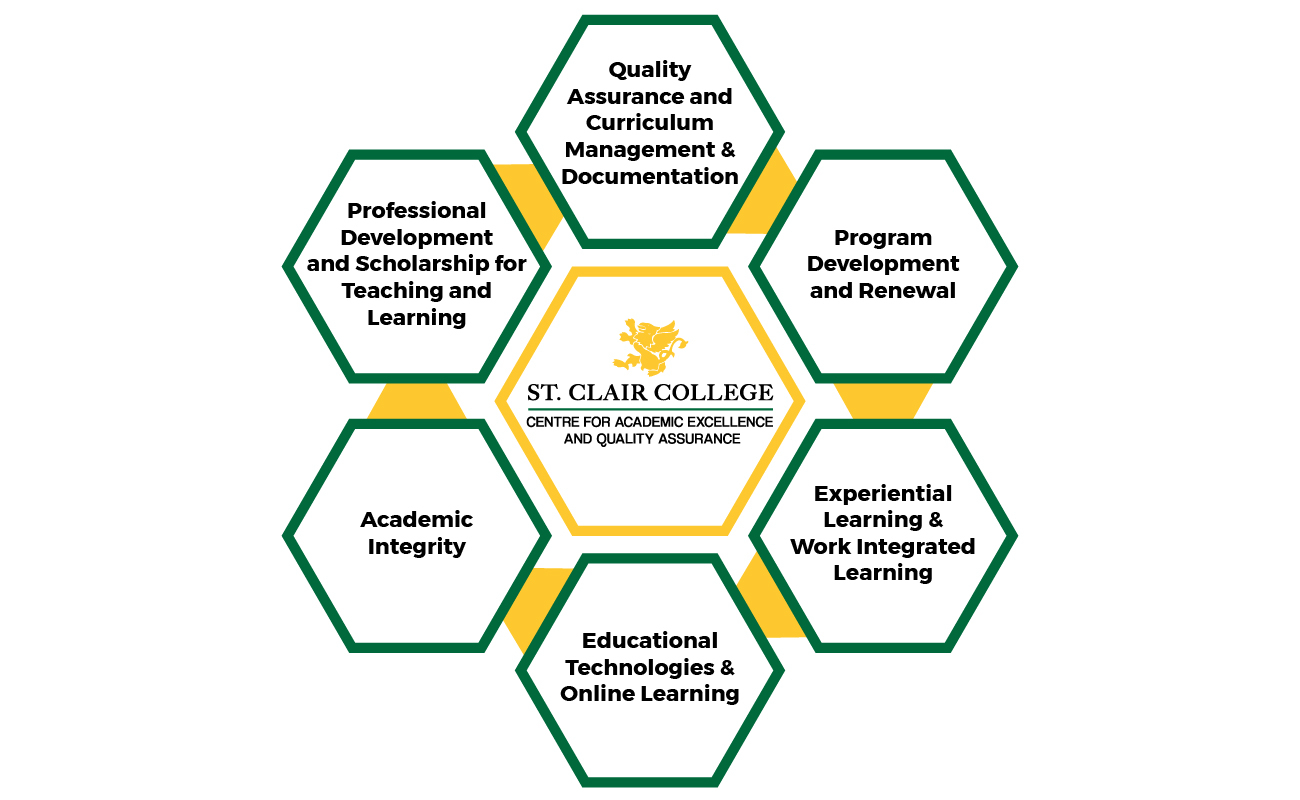 CAE Team Purpose
The CAE drives quality and promotes integrity by supporting faculty, students, and administration to advance the College's vision, mission, and values.
Our team provides leadership and support in enhancing our institutional culture of academic integrity and continuous quality assurance, teaching and learning, as well as high quality programming achieved through careful planning, design, and development of curriculum. The CAE strives to be respectful, flexible, supportive, honest, collaborative, dedicated, and inclusive. 
The CAE aspires to make teaching and learning resources, workshops, and materials available and accessible for all faculty. If you encounter any issues while accessing our resources or have any general inquiries, please contact us at cae@stclaircollege.ca.
Follow us on Twitter for all the latest Updates  
Image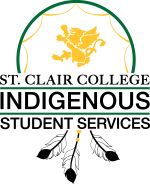 St. Clair College would like to recognize and acknowledge that it sits on the three-fires confederacy's traditional territory of the Ojibwe, Odawa, and Potawatomi nations. We would also like to acknowledge the many other tribes and indigenous nations that call this beautiful land home. We give thanks to the land and surrounding Water for sustaining us.
---
Upcoming Events

Event

Event
CAE Tweets
Follow us for all the latest updates:
The Power of Choice: Unlocking Student Engagement in the Online Classroom
As online education continues to evolve, the challenge to create meaningful and engaging learning experiences is paramount. Traditionally, the one-size-fits-…
Increasing Student Reading and Discussion in Higher Ed: A Co-creation Based Approach
The difficulties in student engagement with instructor-directed reading, both in terms of the amount of reading undertaken and the participation and benefit…
Using the Appreciative Inquiry (AI) Framework to Examine an Authentic Project-based Research Symposium
Students often enter undergraduate research-based courses feeling academically underprepared and/or intimidated by the task of understanding and presenting…