Mar. 06, 2023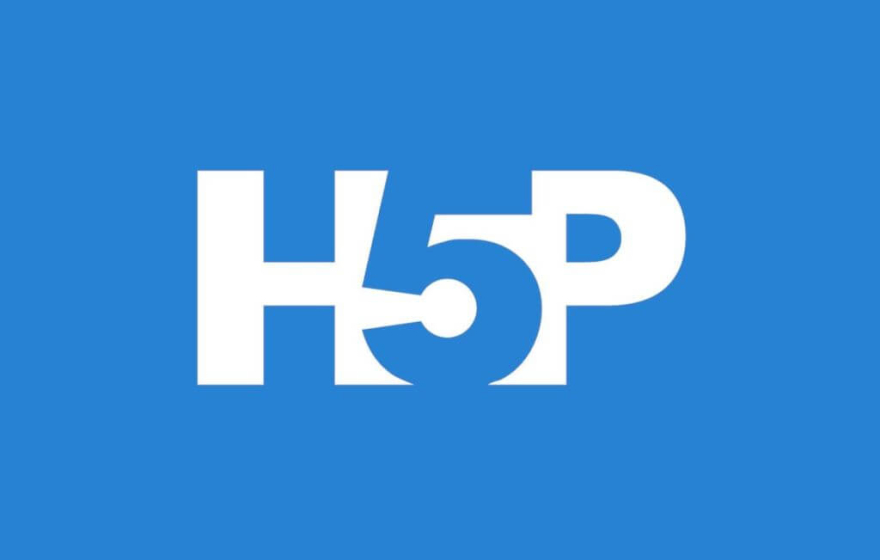 Photo from H5P website
Are you looking for ways to add fun, engaging interaction into your classrooms and Blackboard sites without the added burden of knowing how to write code?  If the answer is yes, you might be ready to try out H5P – a user-friendly application that makes it easy to create, share, and reuse interactive content.
Here are just a few ways that you can use H5P to spruce up your class:
Content Delivery
If you want to consider engaging ways to present your course material, you might be interested in the following tools:
Interactive Video: Allows you to add features such as multiple choice, fill-in-the-blanks, pop-up texts, and more. You can link videos directly from sources such as YouTube and add your own features, while easily embedding within your Blackboard space.
Course Presentation: Similar to the Interactive Video, this feature allows you to add interaction to your slide shows. By embedding the presentation into your course site, you can add features such as pop-up questions, flash cards, and interactive videos
Interactive Book: This is an opportunity to package large amounts of interactive content such as course presentations and interactive video across multiple pages. 
Study Tool
Now that you've delivered your content in a fun engaging way, you can also create tools to help your students study the material:
Crossword: Create crossword puzzles with optional features such as audio or video clues
Branching Scenario: This allows you to create adaptive "choose your own adventure" style of learning, including opportunity to practice different scenarios facing different dilemmas/challenges. These can also include videos and other interactive H5P tools embedded within.
Flashcards/Dialog Cards: Create front and back turning cards either image-based (Flashcards) or text-based (Dialog Cards) to help reinforce key terms or concepts
Accessibility
One of the key features of H5P is the commitment to accessibility. Each tool is tested against Web Content Accessibility Guidelines (WCAG 2.1) to ensure the best user experience where possible. A full list of content types and their accessibility is available to reference by accessing this "Content types recommendations" article.
Resources
Please click on the links below to access documentation for each of the tools listed above:
To view the full list of examples and accompanying documentation, check out the main H5P.org site.
To access a library of pre-built H5P tools, or to create your own for either public or private use, visit the H5P Studio hosted by eCampusOntario to get started.
Happy creating and let us know how you are using H5P in your own classroom!
Written by Brian Nairn